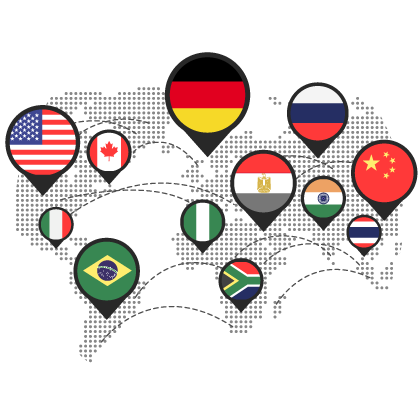 Every day we translate tens of thousands of words into a wide variety of languages, helping businesses from all over the world to build better relationships with their customers. Getting started takes less than 5 minutes and your completed translation project can be returned in as little as 48 hours.
Get started now!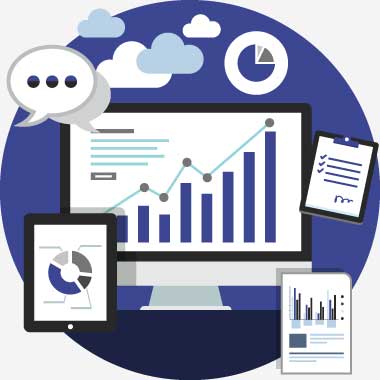 Translations That Drive New Business
Supporting you increase your sales by engaging with your customers more effectively is at the heart of what we do. To help you build deeper relationships with your customers, we approach every project with your target audience in mind and deliver premium localised content designed to build trust with your audience in their native language.
Get started now!
Premium Quality Localisation
The quality and accuracy of your translations are guaranteed by our proven "double verification" workflow. Once submitted, your project will be translated by a specialist professional, experienced translator with suitable knowledge in the given field. A second specialist will then edit the translated text during the proofing phase. Once this is complete, we return the project to you.
Get started now!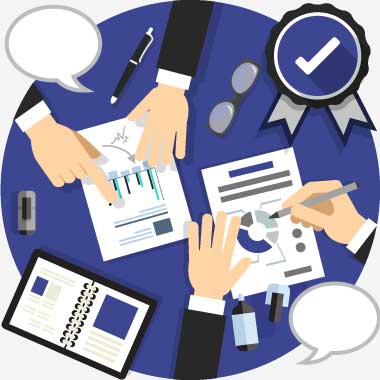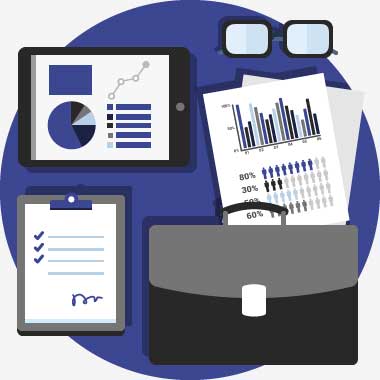 Projects Delivered To Any Scale
No matter the size of your project – ranging from an important business correspondence up to a technical operating manual with thousands of lines, you can trust we have the resources to deliver it to the agreed budget and deadline. Our team of expert translators works with a portfolio of clients ranging from multi-national powerhouses to mom and pop stores, delivering hundreds of thousands of localised words per month.
We love the automotive sector. Our team of specialist automotive translators handles the diverse needs of this sector on a daily basis, translating an array of operating instructions and owner's manuals, workshop training manuals, press releases, product technical descriptions, sales staff training manuals as well as marketing texts and computer based training texts.
Get started now!
Document Translation
Our translators can localise documents of all kinds to almost any certification standard required. We can support translating legal documents, forms, memos, email templates, administration documents and much more. You name it, we can translate it!
Personal Translation
Our personal translation services are here to help you communicate with friends and contacts, and can support you to communicate in situations that don't require legal certification. We can help translate your resume, act as an intermediary between you and an overseas contact, and generally facilitate any communication you may need to undertake with someone who doesn't speak your language.
Technical Translation
Our core expertise is in technical translations. We are a major vendor to many multi-national businesses, such as Mercedes-Benz, Audi, smart and Trelleborg, translating and editing hundreds of thousands of words of technical language per month to help our portfolio of clients deliver accurate, reliable translations to their staff, clients and customers.
A dedicated team of automotive translators can handle any translating need you have. Extensive databases, compiled over many years working in the automotive sector, combined with our experience and Translation Memory Software tools enable swift, accurate and consistent translation of our clients' technical documentation.
When you need to translate your automotive operating instructions, technical documentation, press releases, webpages or other marketing texts, our team is waiting to support you.
Training Content Localisation
Localising your training content will ensure your regional teams have clearly understood your business skills and process training programs and guarantees that your training is effective in all the regions you deliver it into. We can deliver your localised training content on multiple platforms and in audio, visual or interactive media.
We support one of the world's leading automotive manufacturers with training content for workshop staff as well as sales, service and customer service employees. The texts and audio files detail the functions of vehicle components, vehicle systems and automotive technology in great depth. This training includes testing and certification for employees working with the relevant automotive systems and has provided our automotive team with exceptional levels of technical competence.
Website Localisation
Ensure your website does what it's meant to – engage. We have experts available to support every stage of a website translation project; we can provide expert localisation to your content ensuring your web traffic converts, support in the implementation of your new localised content on a wide range of CMSs and provide ongoing support to help you adjust the content in all of your sites' languages when you make edits to any single language.
Desktop Publishing (DTP) Localisation
We can provide translations into a range of standard DTP software programs, such as InDesign or Quark, this speeds up your production workflow and ensures that all of your localised content is formatted in a manner appropriate to your needs.
Multi-Media Localisation
Need subtitles for your movie? Dubbing for your advert? Localising your latest game? Not a problem. We can provide expert localisation in all multi-media areas from sourcing appropriate voice actors and recording high-quality voiceovers, to handling text based translations in a range of production environments.
Creative Marketing Translation
56.2 percent of your customers value learning about your services in their own language. Let our creative localisation services help you generate more revenue by not only ensuring you communicate with your customers in their native tongue, but that when you do they are inspired by your content.
Certified Translations
Our qualified translators are able to translate formal legal documents such as driving licences, university transcripts and certificates.
Interpreter Services
We have provided interpreter services to private individuals, businesses and governments in multiple regions. To find out if we have interpreters available in your region please get in contact now.
Fast Quotes and Speedy, Accurate Translations
Our simple, efficient approach to cost estimates and fast project delivery times allows you get on with the things that matter – making your business great! Once your project is submitted we will provide you with a quotation and deliverables timeline within only 1 working day, and depending on the scale of the project we will normally return the completed translations within 5 working days.
Get started now!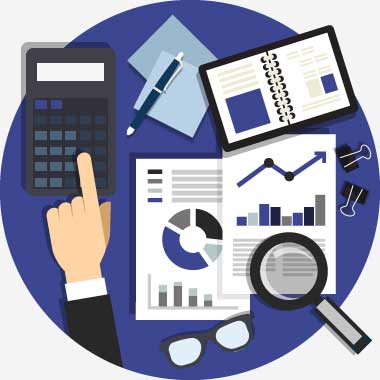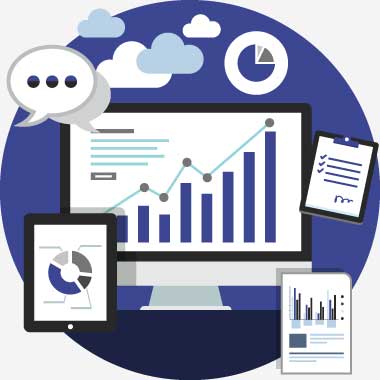 Translation Memory Software
By using Translation Memory Software for your projects we will save you time and money as well as ensure a consistent application of terminology.
Each project – owner's manual, operating instructions, technical documentation, technical product description, training manual, website text, press release etc. will be added to your own database. This text, along with the translations into the various languages, will then be used for each of your future translation projects. So sentences that are the same do not need to be translated again and sentences that are similar will just need to be edited. In this way we provide you with a direct cost saving on your translation projects.
Similarly, at your request, we can create dictionaries for your own company terminology – including your complete parts catalogue in multiple languages, for example. This will be a valuable resource for your staff and can be easily updated to include additional parts at any time.
Get started now!

Years of cooperation with Anglokom have enabled us to offer our VCmaster program in over 40 countries. Anglokom has supported us effectively with many translation and language training projects. We recommend Anglokom fully based on ongoing and successful cooperation.
Veit Christoph

Rommelag führt seit vielen Jahren zusammen mit Anglokom Qualifikationsmaßnahmen zur englischen Sprachausbildung der Mitarbeiter durch. Entscheidend für die Auswahl von Anglokom war, dass es unseren Mitarbeitern flexibel möglich ist, einzeln oder in kleinen Gruppen Englisch zu lernen. Die pädagogisch-didaktische Vorgehensweise ermöglicht unseren Mitarbeitern schon nach kurzer Zeit die englischen Sprachkenntnisse zu verbessern und effektiv im Unternehmen einzusetzen. Darüber hinaus ist Anglokom für uns ein vertrauensvoller Partner im Bereich technische Übersetzungen und konsekutives Dolmetschen. Wir freuen uns mit Anglokom einen verlässlichen Partner gefunden zu haben und können die Dienstleistungen uneingeschränkt weiterempfehlen.
Inge Döring

We've worked successfully with Anglokom for several years. We often have documents that need to be translated at short notice – these are always translated as quickly as possible and delivered on schedule reliably, which is extremely important to us. Another benefit of working with Anglokom is the diversity of languages they can handle.
Alexandra Tressl
Completed project returned within 24 hours! Same high quality editing and proofing workflow applied
Completed projects returned within 2 weeks. Appropriate for most business documents provided in common formats (.doc, .pdf, .indd, .html)
Technical / Certified
from
Highly technical or legal localisation. Specialist translators for engineering, legal, finance and IT available. Certified translators for legal, immigration, marriage, and certificates
Actual prices and delivery timeline will depend on the category of translation, the depth of needs, and source and target languages to be translated. Official quotations will be provided within 24 hours for standard services and within 12 hours for express services.
Get your project started in just 3 simple steps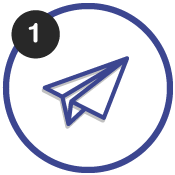 Submit your project to our experts
Send us your project information using our simple project launch form below. Please provide as many details as possible so we can prepare an accurate quotation.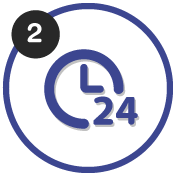 Receive quotation within 24 hours
One of our specialist coordinators will review the details and provide you with a quotation within 24 hours.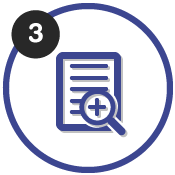 Receive your completed project!
Your completed will be delivered to you in as little 48 hours!